Welcome to the SMJK KATHOLIK, Petaling Jaya Official website! This website is designed to provide information on the school, curriculum, co-curriculum and facilities. It acts as a portal to information on a whole range of school activities and events as well as provides links to additional related sites.
Sekolah Menengah Jenis Kebangsaan Katholik is a missionary secondary school located along Jalan Gasing in Selangor. The school is widely known as CHSPJ. SMJK Katholik is famous for its high academic achievements, sports and other activities.
"关 心 教 育,认 识 公 中"

欢迎浏览八 打灵公教国民型中学官方网站
—
为了提供一
个 交流平台予家长、教师、学生以及公众人士,所有人都可通过本网站了解学校的软硬体设施、学术与课外活动表现及校园的动态信息。
八打灵公教国 民型中学(简称:"公中")
位于雪州八打灵再也的加星路。公中是
一所由天主教会创办的学府,创校至今已 有59周年历史, 为国家培育了无数人 才。 无论在学术或课外活动表现上,
它皆有优异的成绩,深受各方称道。
Kutipan Sumbangan Tabung Pembangunan dan Penyelenggaraan Sekolah



Atttentiom to all F5 SPM candidates taking Ekonomi 1 and Ekonomi 2 on Wednesday, 2.12.2015.
Please be in school by 10.45 a.m
.
(Setiausaha Peperiksaan)
FORM 1 ADMISSION TO CATHOLIC HIGH SCHOOL PETALLING JAYA

Please refer to School Announcement page



PDF document
SPBT


Form 4 students 2015
Date of collection of Form 5 books changed to
31st December 2015, Thursday 8 am to 10 am
CHS Appreciation Night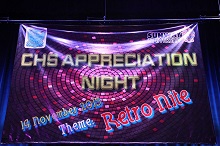 On Saturday, the 14th of November 2015, a joyous and memorable dinner was held in our beloved Brother Phillip Wu Hall. This dinner was held as a symbol of gratitude towards all the hard work and dedication given by the Board of Governors, Parent Teacher Association members, School Administrators, Teachers and also staff of Catholic High School in making sure the school is always fully equipped and at par with the other schools in Selangor.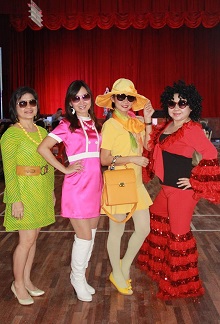 This 'Retro Nite' brought us back to the earlier days of the school as to remind us of our 60th anniversary celebration next year. The guests arrived in a variety of dresses and outfits' that suit the 70s and earlier era.
The night was filled with joy and laughter as we were was served with scrumptious ntertained by delicious food, wonderful singing, energetic dancing, and alacritous games. Most guests left with a happy smile after receiving their lucky draw prizes especially Mr Wong Kiang Kok who received a Asus tablet and Mdm Lau Yan Hong who received a HP laptop. Besides that, Mr Mohd Ali and Mdm Chee Yai Chu were awarded the Best Dressed Awards as they managed to catch the hearts of all the guests with their lovely outfits.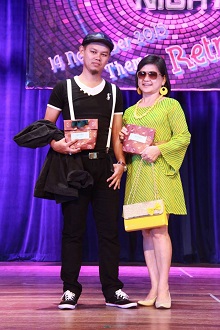 Lastly, this successful event would not have taken place without the amazing teamwork by the organising committee and the wonderful support from the teachers and staffs.